THE STREET MUSICIAN (2010)
The Street Musician is a kinetic artwork based on the Balkan kaval, a simple wooden flute traditionally played by mountain shepherds. The kaval lost popularity in the 50's as the herds & shepherds disappeared due to the economic changes triggered by the heavy industrialization of Bulgaria. The Street Musician is a satirical rebirth of the kaval in the shape of a robotic sculpture, in a context as alien to its original incarnation as factory-work was to the shepherds that traditionally played it.
This installation functions as an interactive artwork. To hear it play, one needs to toss a coin into the musician's hat. The sound and mechanical movement is produced by air supplied from a compressor and each song consumes about 100 liters of air. A commentary on the relentless commodification of natural resources, this artwork sells air in the shape of songs.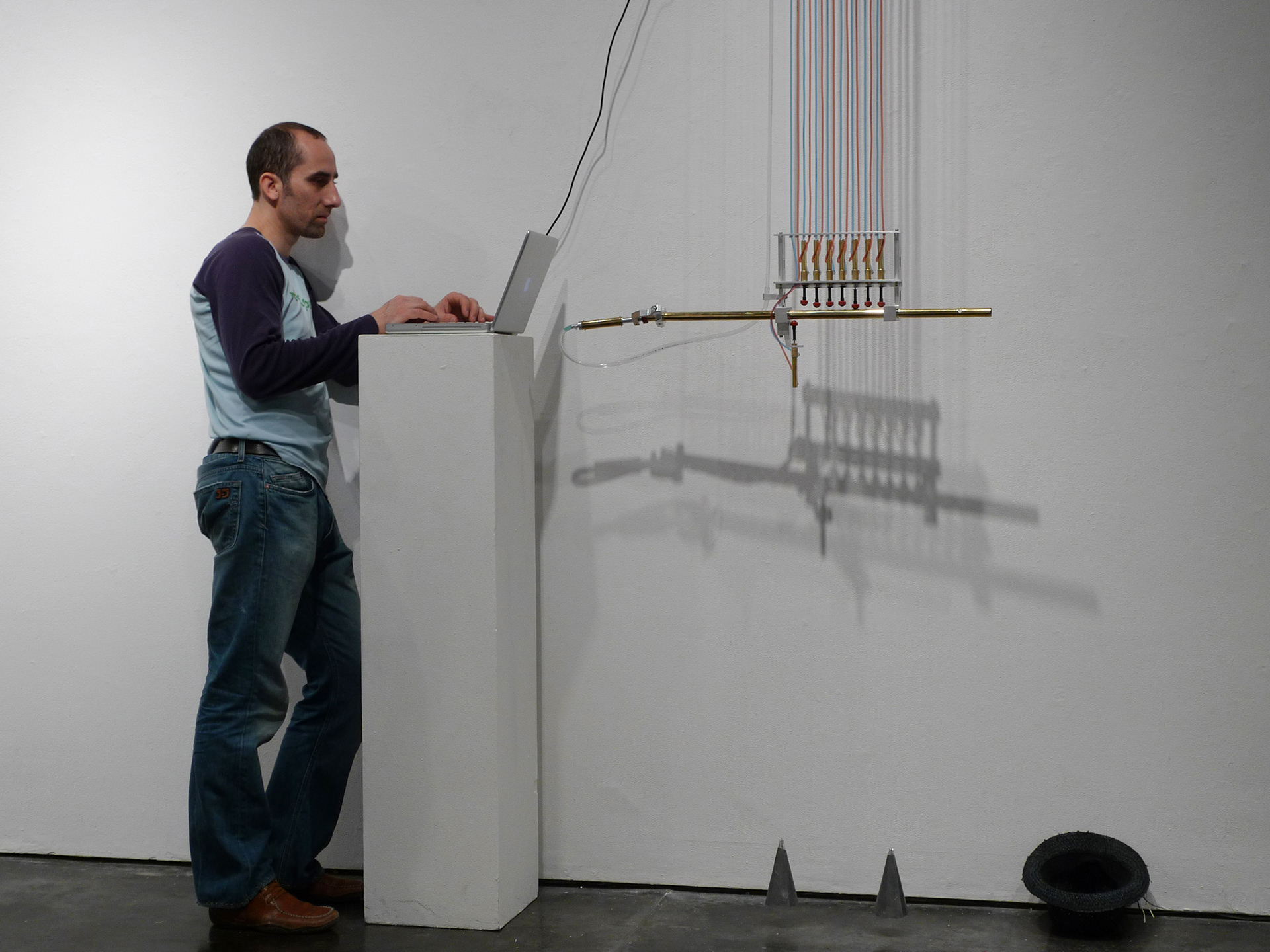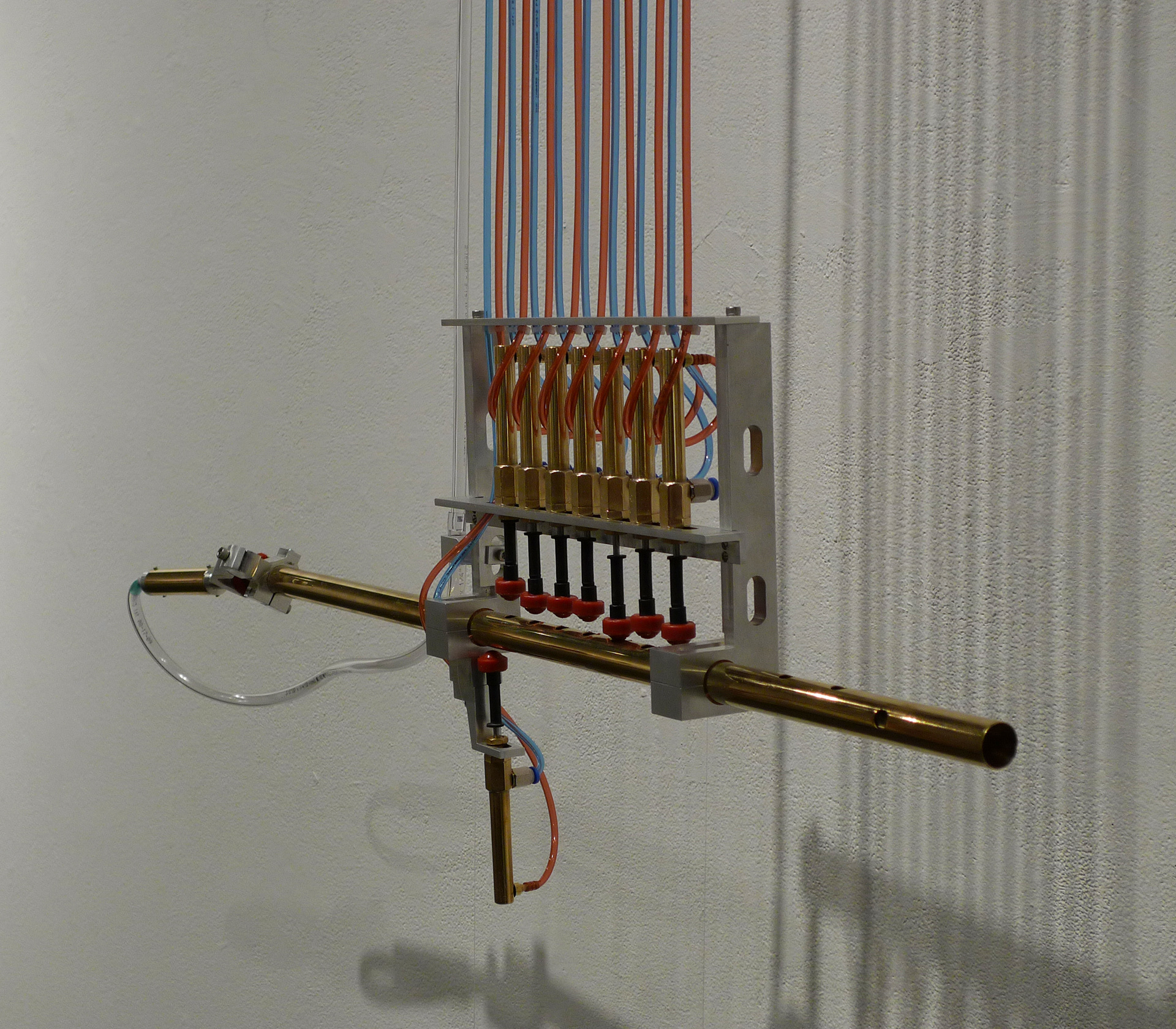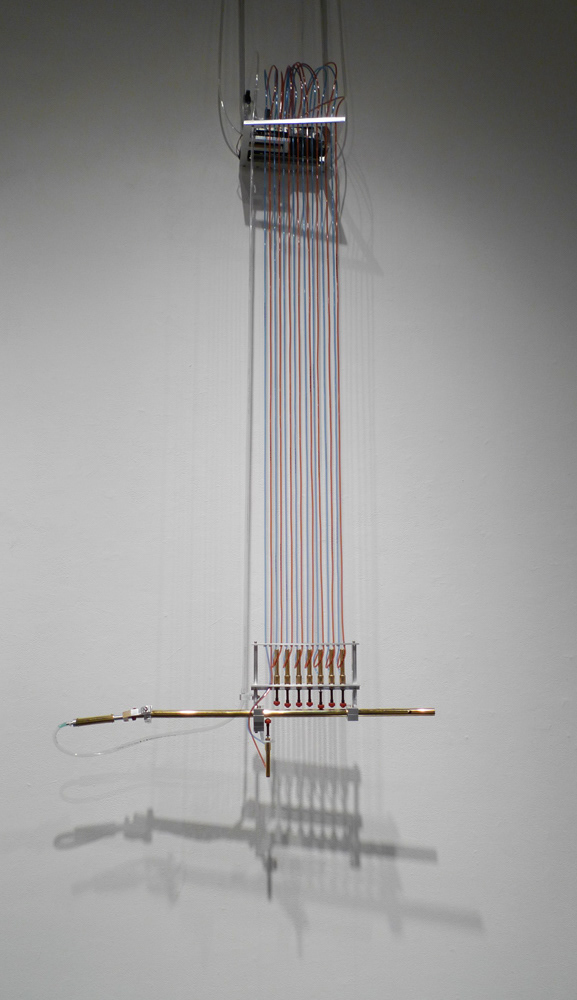 © 2010 Constantine Zlatev
Kostadin Ilov

is a computer engineer and a systems administrator at UC Berkeley. He earned his Master's degree in Computer Engineering at the Technical University of Sofia. He enjoys working with artists and solving the programming challenges of Constantine's mechano-robotic installations.
Velina Ruseva

is a professional pianist and a music teacher and wrote the musical notes for the mechano-robotic flute installations. She received her Bachelor's degree from the Conservatory of Music in Plovdiv, Bulgaria and earned her Master's degree from Veliko Turnovo University. Her love of music and geeky sense of adventure has led her beyond the bounds of the traditional and she greatly enjoys writing music for such experimental instruments.