THE STREET MUSICIAN
The Street Musician
is based on the
kaval
, a Bulgarian end-blown flute traditionally played by mountain shepherds. The
kaval
lost popularity as the herds & shepherds disappeared when economic realities changed after the heavy industrialization of Bulgaria in the 50's.
The Street Musician
is a rebirth of the
kaval
in the shape of a robotic sculpture, in a context as alien to its original incarnation as factory-work to the shepherds that traditionally played it. 
The mechanics are controlled by an Arduino microprocessor and the flute plays using compressed air.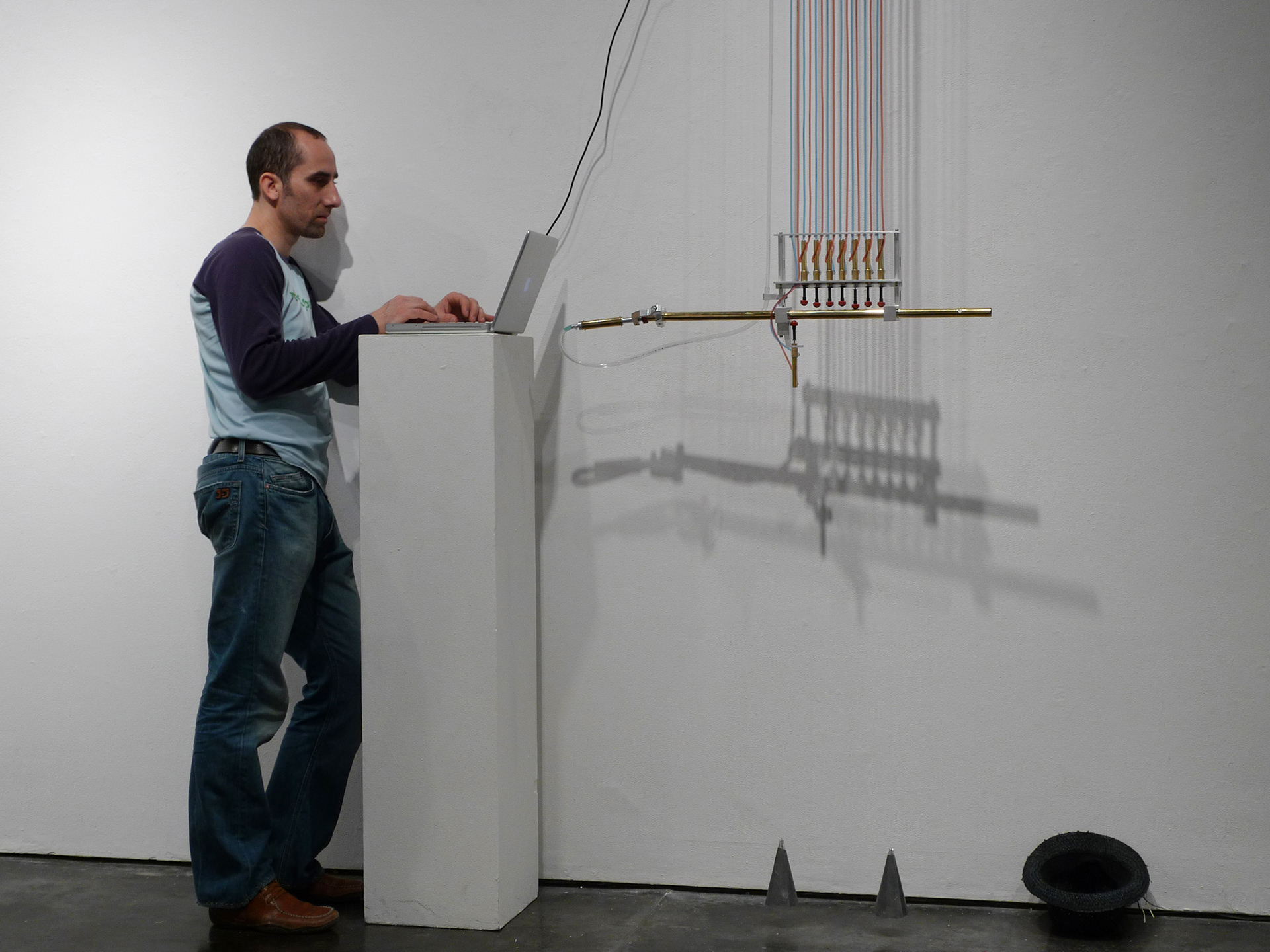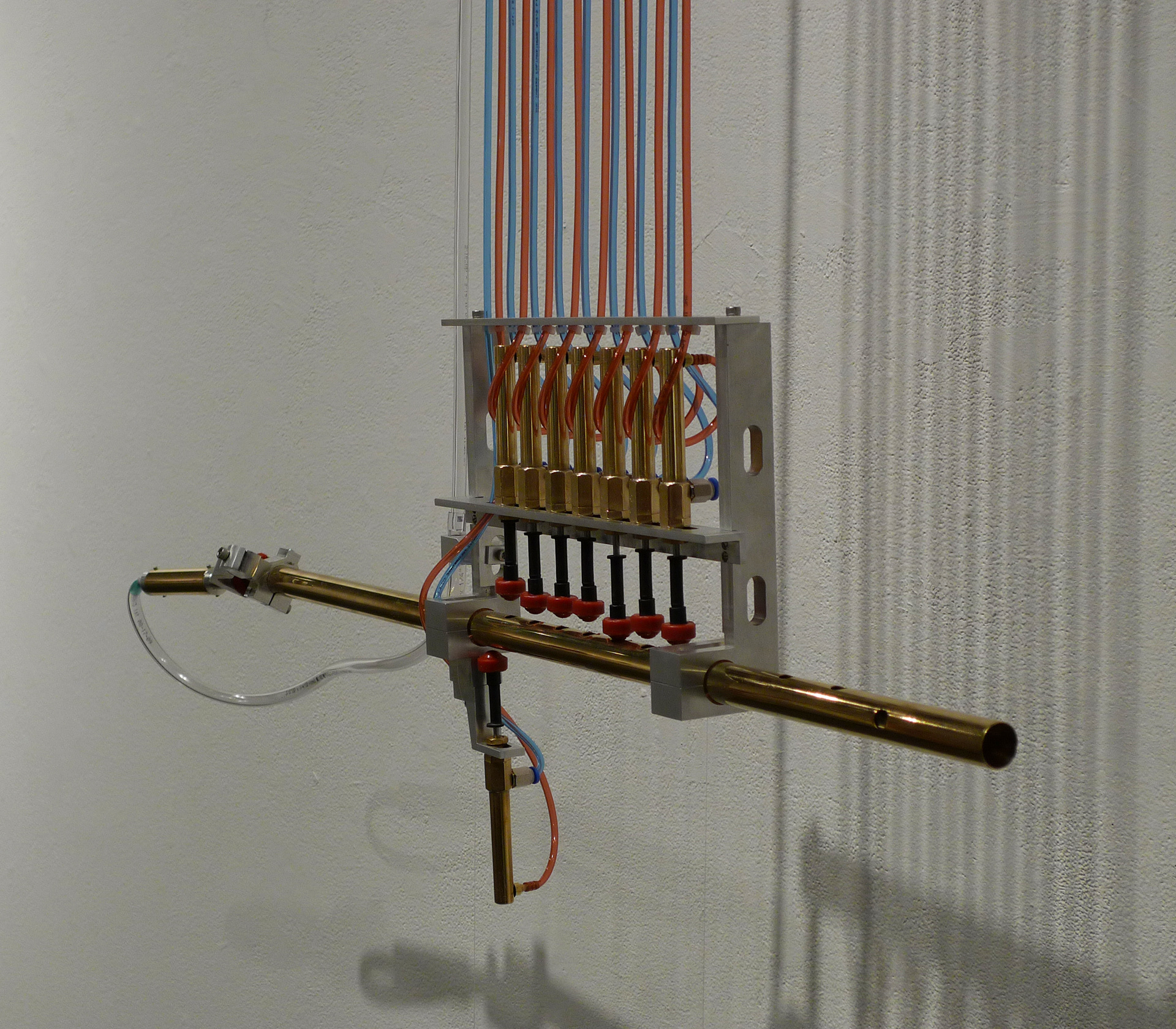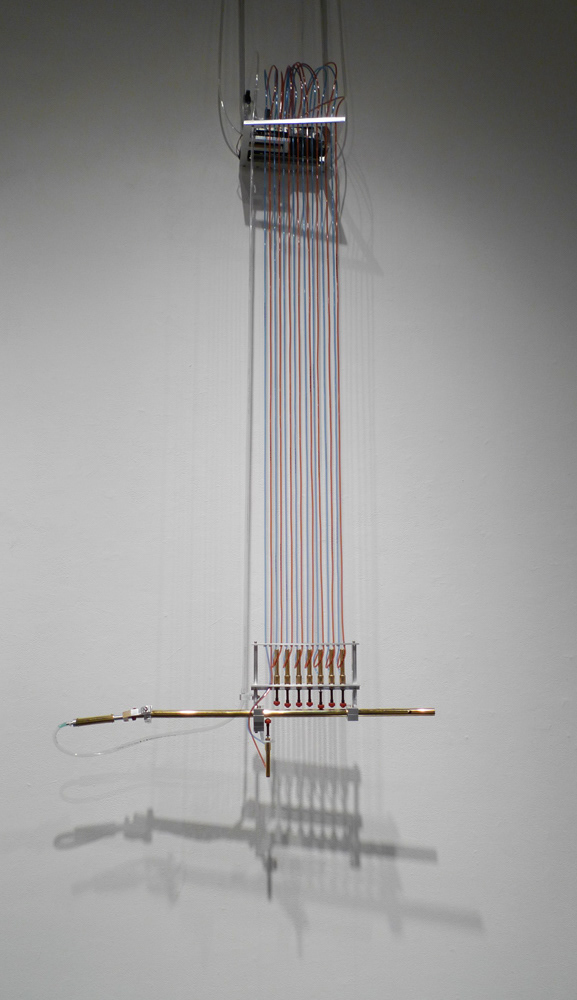 © 2010 Constantine Zlatev
Kostadin Ilov

is a computer engineer and a systems administrator at UC Berkeley. He earned his Master's degree in Computer Engineering at the Technical University of Sofia. He enjoys working with artists and solving the programming challenges of Constantine's mechano-robotic installations.
Velina Ruseva

is a professional pianist and a music teacher and wrote the musical notes for the mechano-robotic flute installations. She received her Bachelor's degree from the Conservatory of Music in Plovdiv, Bulgaria and earned her Master's degree from Veliko Turnovo University. Her love of music and geeky sense of adventure has led her beyond the bounds of the traditional and she greatly enjoys writing music for such experimental instruments.