Materials: Antique Venetian Rosetta glass canes, 20mm firearm bullet links
"In

Trade Beads I

 Constantine Zlatev explores early manifestations of the arms trade and underlines its importance during the colonial era. In this work he places antique Venetian Murano glass beads in ammunition belts, creating sculptures evoking the forms of modern arms and munitions. 
From the fifteenth century Murano beads were a favoured means of barter for European traders seeking to secure trade routes for arms, slaves and resources in Africa and the Americas. By bringing together the historical artefact with the modern ammunition belt the work raises questions about the extent to which aspects of the arms trade maintain neo-colonial structures in the present age. With their weapons, the countries of the Global North export instability to the countries of the Global South – as well as imposing economic dependency."
- Curatorial text from the 'Up in Arms' catalogue, an exhibition and research project produced by nGBK, Berlin.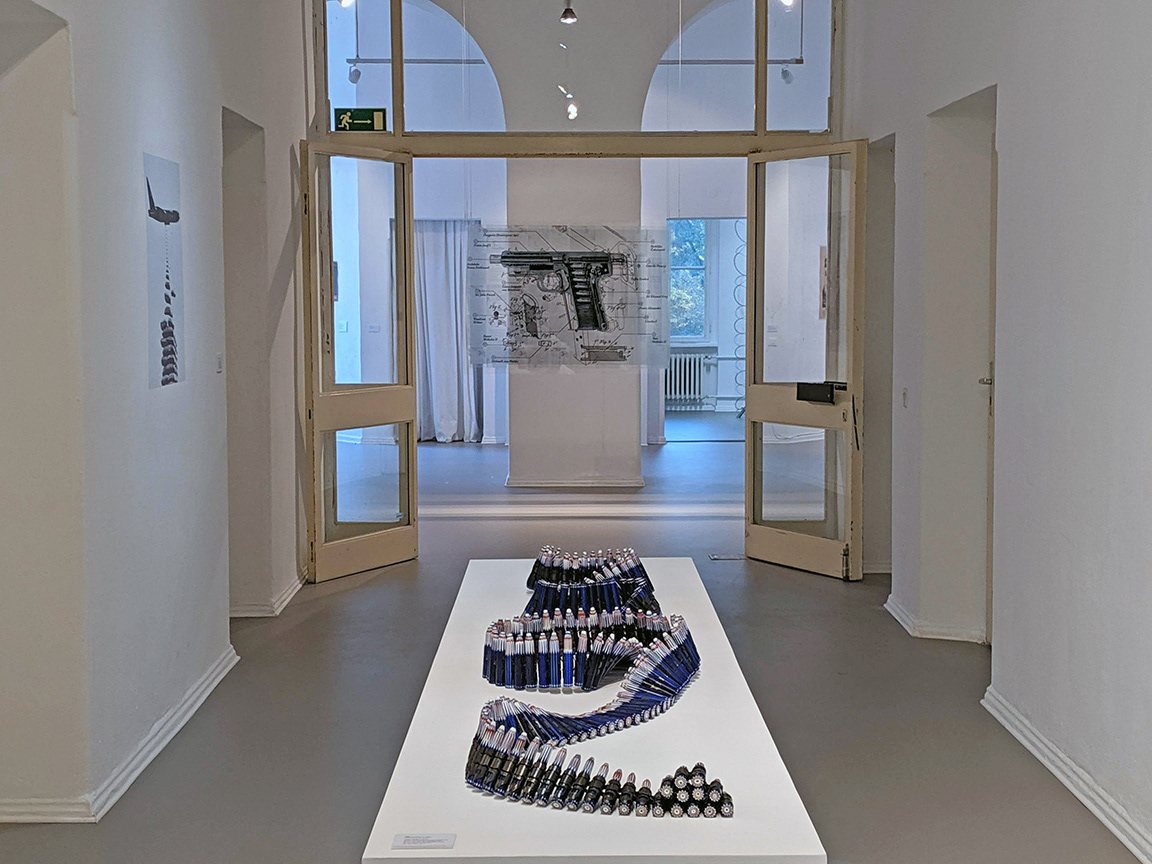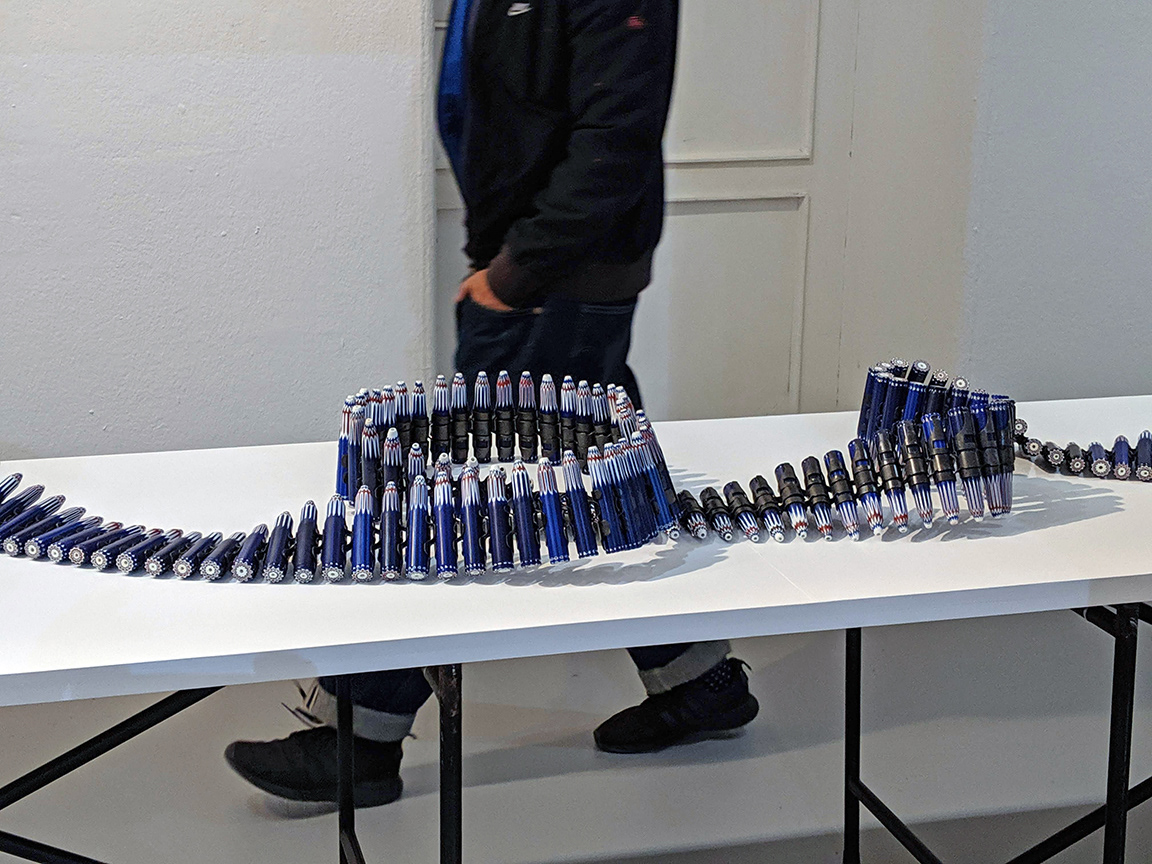 The 'aristocrat' of trade beads was the Venetian Rosetta, invented in 1480 by Marietta Barovier. It is obtained from a hollow glass cane which has a pattern of a twelve pointed star and is usually white, blue and brick red. Made throughout Europe (although the Venetians dominated production), these decorative glass beads were used during the colonial era to ensure the safe passage of European explorers and traders, mainly across Africa & the Americas. They were exchanged for human cargo, ivory, gold and other goods desired in Europe and around the world. 
The Rosettas were desired for many centuries because of their variety and intensity of color, neither of which could be foun

d in the materials available to the i

ndigenous populations of the colonized countries.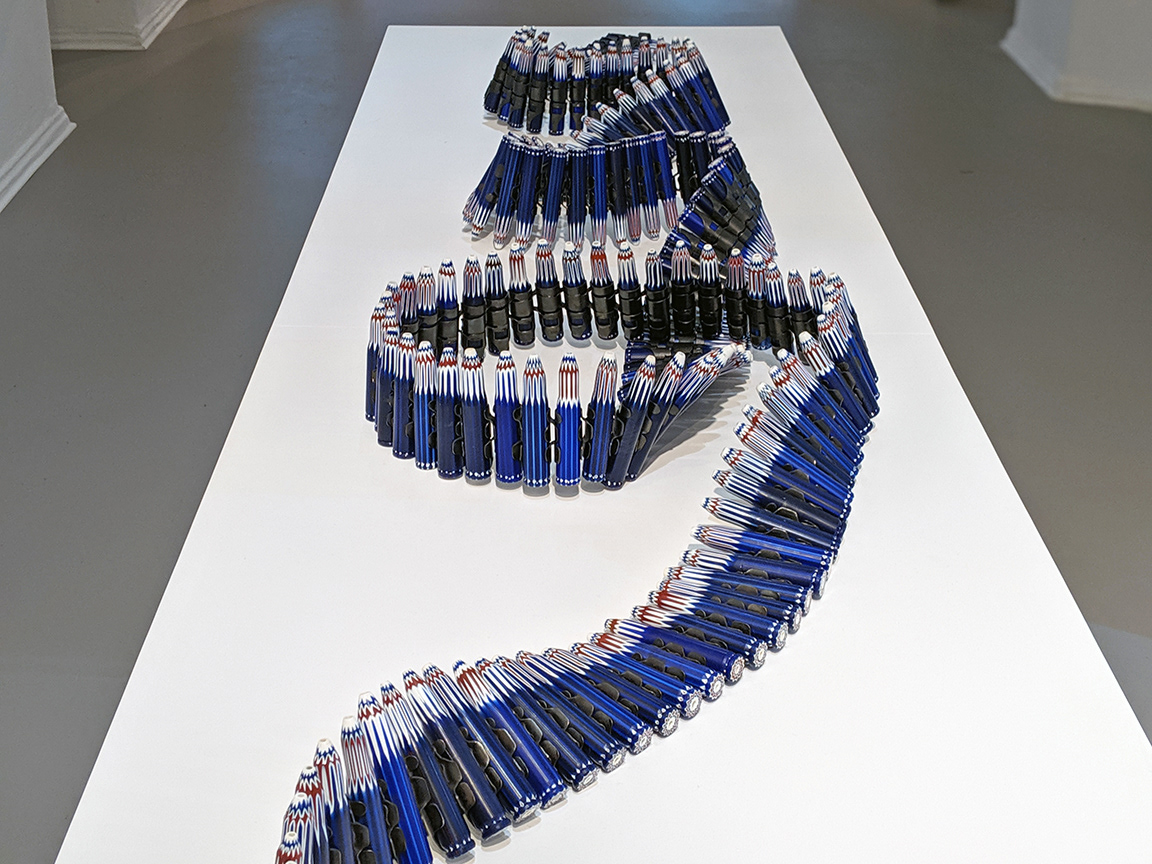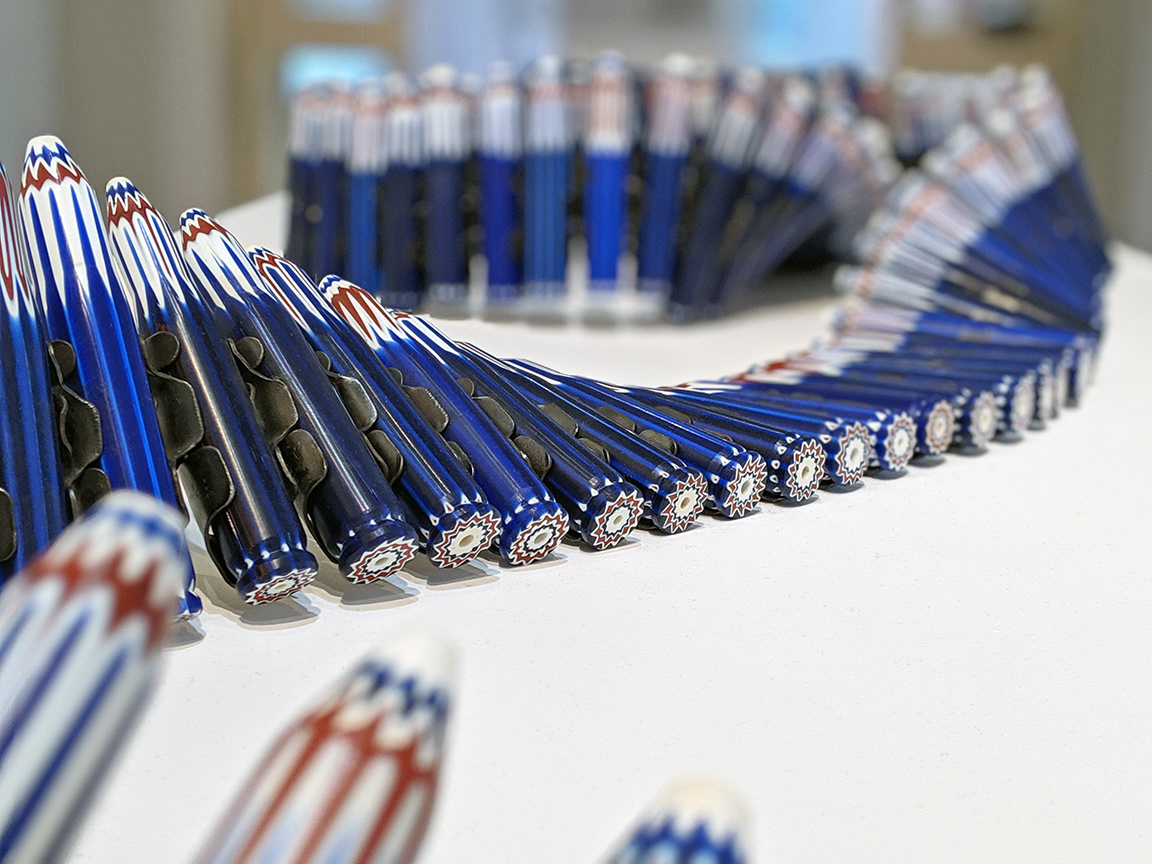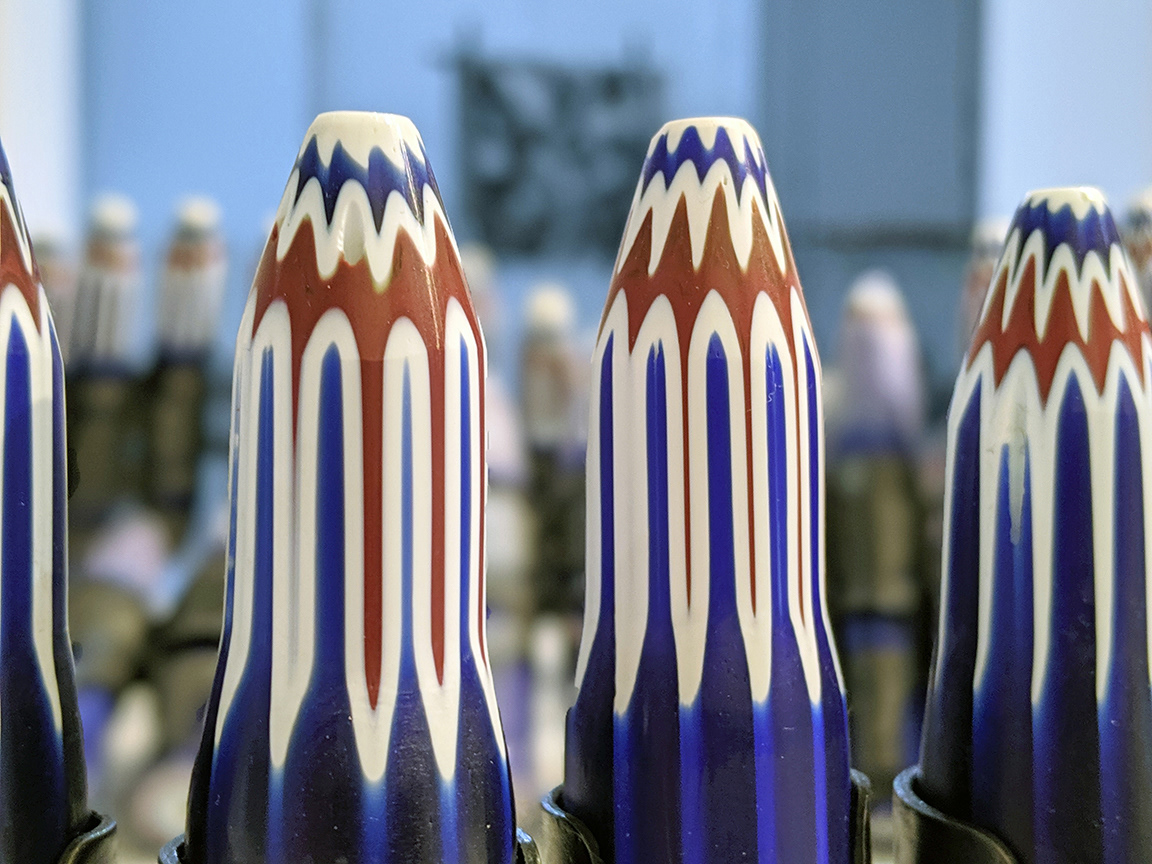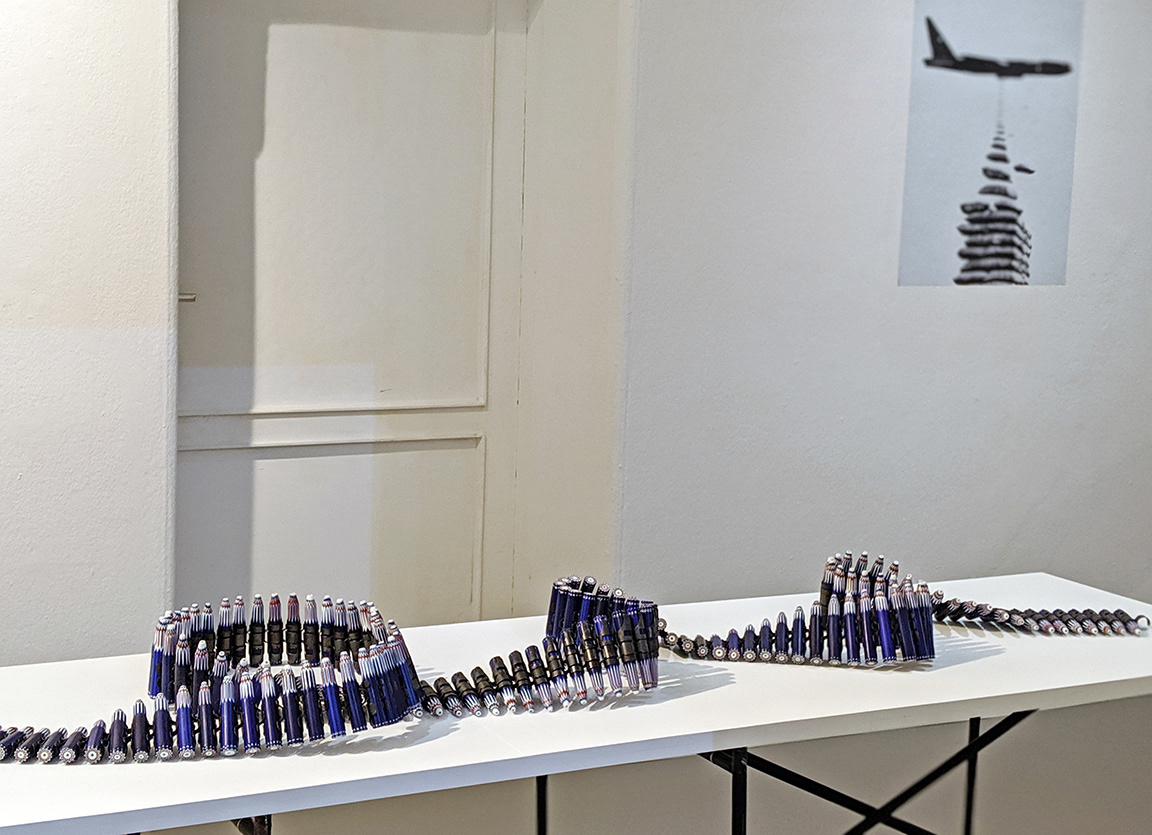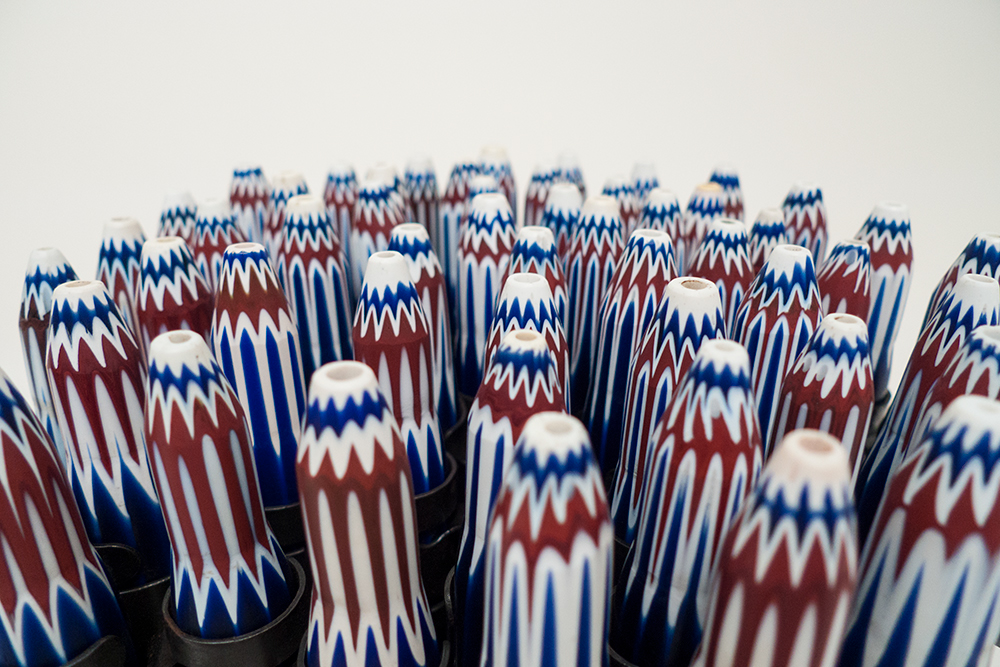 © 2016 Constantine Zlatev